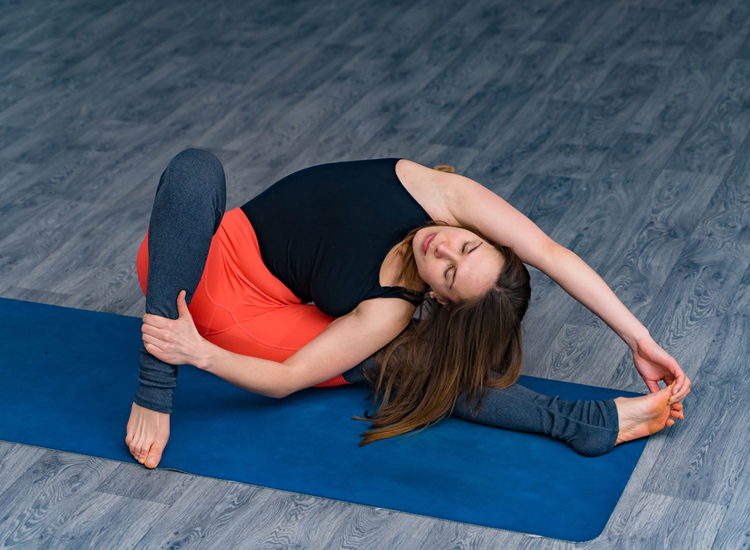 Power Yoga:
Testimony to our holistic approach towards achieving complete fitness is our special Yoga classes. Since time immemorial, Yoga has proved to be the ultimate bridge in attaining mental and physical harmony. It brings peace to your soul like no other and helps you stay fit over a longer period of time. Our Yoga teachers teach you the various 'aasans' aimed at revitalizing your senses and reducing stress, thus energising your mind and body. The best part is, you are never too young or too old to reap the health benefits of Yoga.
Resistance Studio:
The Resistance Studio offers an extensive range of single station machines and free-weight including multi hip, leg extension, abductor, leg curl, leg press for lower body; shoulder press, pec deck, chest / tricep press, lat pull down, seated cable row, weighted ab crunch, preacher curl etc. for upper body; bench press with Olympic bar and plates, 2 full sets of dumbbells, power rack / cage with Olympic bar, punch bag & mitts, etc. for free-weight.
Cardio Studio:
Our state-of-the-art Cardio Studio is equipped with technically advanced equipment including the finest of treadmills, cross trainers, steppers, recumbent / upright / spinning bikes, rowers and upper body ergo meters for effective upper and lower body cardio workouts. Special attention is given to the maintenance of each and every machine to ensure you a trouble free workout. This technological superiority coupled with a de-stressing atmosphere and expert guidance makes exercising at Sadguru's Mission Fitness an enjoyable experience.
Nutrition / Supplementation:
Working out in the gym does not guarantee good health. It has to be complemented with a proper diet. Hence, we employ a special team of nutritionists who offer the best health advice to all our customers. It is imperative to understand the right intake time for the right type of food. The quantity is also of extreme importance when consuming these foods. Our nutritionists answer these questions and more to achieve the best possible outcome. In addition to this, our in-house health foods store Nutri Café supplies you with all the much needed health supplements to ensure maximum fitness.
Nutri Café:
With an in-house Health Foods Store, aptly titled Nutri Café, we serve you nutritional health foods and supplements that assist you in achieving the desired levels of fitness. In order to enhance the effect of rigorous workout and ensure speedy recovery, it is essential to complement it with proper pre & post workout nutrition delivered at a proper time. This explains the rationale behind Nutri Café.
In-house Academy:
At Sadguru's Mission Fitness, we acknowledge that a thorough understanding of the body is essential to ensure a good physique. Imparting education of the body is pivotal to achieving the desired results. To this effect, we have invested in an In-house academy to conduct regular workshops by eminent fitness gurus, which help our trainers better their skills. All of this is, of course, directed towards ensuring the best possible guidance to our privileged customers.